Call for Papers/Panels: AASR at the 2016 ASA Annual Meeting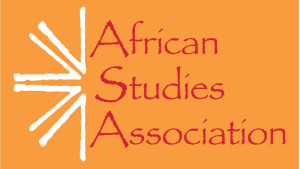 2016 Annual Meeting of the African Studies Association
Call for Papers/Panels: http://www.africanstudies.org/annual-meetings/call-for-proposals
Submission Deadline: March 15, 2016
Meeting Location: Washington D.C., USA
Meeting Dates: December 1-3, 2016
Read the following from AASR President, Elias Bongmba:
As an affiliate organization, we can propose two panels, and co-sponsor other panels. We sponsored two panels at the ASA meeting in 2015 at San Diego. People can submit individual paper proposals, but it would be wonderful if we can come up with two panels. For example one colleague and I are interested in doing a paper on land and land disputes. If there are any persons working on a similar topic, we would suggest a panel along that line.
The African Studies Association encourages panels where an author can meet with critics (AMC). Those of you who have books that have been published in the last year or will be published this year, should consider this option.
All proposals for AASR sponsored panels should be emailed to me: bongmba@rice.edu