Call for Papers: Fourth Joint Conference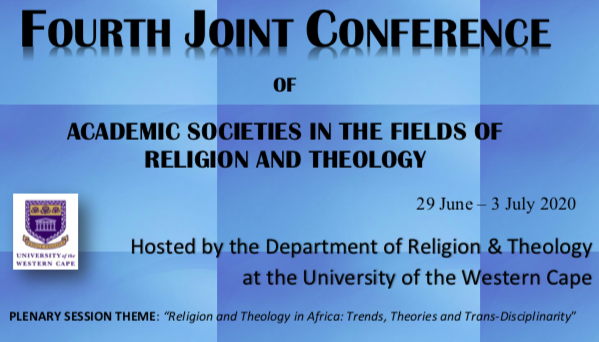 The AASR will be one of the participating societies at the Fourth Joint Conference of Academic Societies in the Fields of Religion and Theology, hosted at the University of the Western Cape from 29 June – 3 July 2020. In addition to our President, Elias Bongmba, being one of the keynote speakers, the AASR will be organizing several panels related to the general conference theme: Religion and Theology in Africa: Trends, Theories and Trans-Disciplinarity.
If you have a paper you would like to propose, please email Elias Bongmba (bongmba@rice.edu) with a title and a max. 150-word abstract. For panel proposals, please send a panel title and abstract, along with titles and 150-word abstracts for each paper in the panel. The deadline for proposals is 17 January 2020. For more information, download the conference flyer below.